Jewish Community Relations Council
"Anyone who can protest against the transgressions of one's household and does not, is liable for the actions of the members of the household; anyone who can protest against the transgressions of one's townspeople and does not, is liable for the transgressions of the townspeople; anyone who can protest against the transgressions of the entire world and does not is liable for the transgressions of the entire world." (Talmud Bavli Shabbat 54b-55a)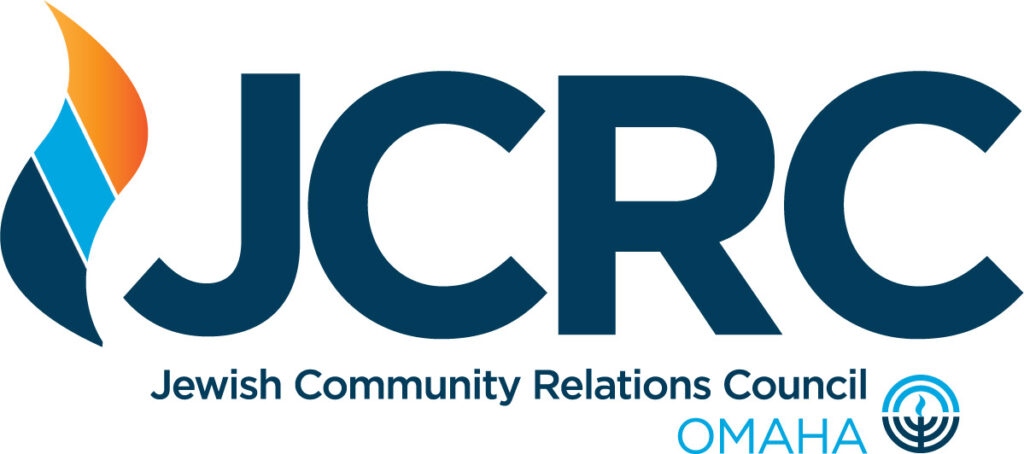 The Jewish Community Relations Council is dedicated to working in common cause to enhance cooperation with other religious, racial, ethnic, and civic groups to foster a just, democratic and pluralistic society as well as promote the security of Israel and Jews everywhere. Guided by Jewish values, the JCRC is a nonpartisan agency that advocates, educates, collaborates, and mobilizes action on issues important to the Jewish Community and the greater community.
That work requires fostering and strengthening relationships across groups from different communities as well as our own, and often, communities with different beliefs, perspectives, and priorities.
Traditional Jewish Areas of Interest and Concern:
Antisemitism
Reproductive Rights
Gun Safety
Immigration
LGBTQ+ Rights
Israel
Public Education
Environmental Justice
Poverty, Homelessness and Affordable Housing
Hate & Discrimination
Hunger
Our policy priorities are driven by our Jewish values and input from our Jewish community:
Combatting antisemitism
Advocating for a safe, strong Jewish democratic state of Israel
Advocate to protect our constitutionally guaranteed separation of religion and government
Supporting and advocating on behalf of refugees and immigrants
Healthcare and Human Services and the advancement of access, innovations, and inclusion to care and services that honor the dignity and needs of all people. Each according to their own needs and beliefs
Justice, Equity, Diversity, Inclusion, and Access – confronting racism, and discrimination, including those harming LGBTQ+ and other marginalized communities
Advocating to maintain a democratic and pluralistic society through unfettered access to civic engagement
View the most recent survey results of our Jewish communal priorities here.
Some of the work the JCRC is focusing on includes:
Responding to incidents of hate and antisemitism across our community
Work with our campus Security Manager and local law enforcement
Providing outreach and resources to administrators, teachers, and students
Reporting local incidents to the ADL database
Providing opportunities to increase engagement  across the synagogues and Jewish  organizations in our community
Building relationships and coalitions to pro-actively address and respond to issues of paramount importance to our Jewish community and the community at large
Reaching out to civil rights organizations and marginalized communities to work together to achieve similar goals
Providing allyship and anti-bias curriculum and training
Advocating for the Jewish people, Israel, and marginalized communities
Working with elected officials and community partners on issues that impact our community and marginalized communities
Cyber Security Alert
December 17, 2022
One of the loosely organized hate groups in our area is setting up fake websites that pose as real synagogue websites. They look almost identical to real synagogue websites. They send a mass spam email and/or text messages asking people to click on a link that will take you to a fake website to make donations to your synagogue.
Please use caution! Speak with your parents and grandparents who may not be aware of these scams. Synagogues generally don't run this type of campaign. Remind your less tech-savvy loved ones never to click on or donate to links you are not sure about.
When in doubt, call your synagogue before responding to suspicious emails or text messages.
If you have any questions, please don't hesitate to contact our JFO Security Manager, James Donahue at
jdonahue@jewishomaha.org
. You can also report suspicious emails and text messages to the JCRC by calling 402.334.6572.
Responding to Antisemitism
Request A Speaker
The JCRC welcomes the opportunity to speak to schools, businesses, faith-based institutions, service clubs, and other organizations.
Learn More