Eye on Israel is an on-going program that has been embraced by the Omaha Jewish community. The program is a presentation/discussion format traditionally led by the Community Shaliach or Shlicah. Each month the program focuses on the most current news topics in Israel and a selective educational and/or entertaining topic. These hour-long sessions are held on the first Monday of every month beginning at 12:00 p.m.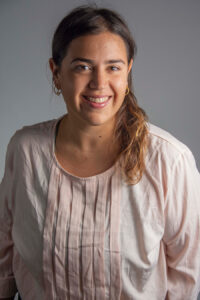 Most recently Rabbi Yoni Dryer, Assistant Rabbi at Beth Israel Synagogue, has been leading  Eye on Israel. Because of the COVID restrictions, these sessions have been conducted virtually. As our new shlicah, Sivan Cohen, begins her shlichut in mid-August, she will begin leading Eye on Israel in September. Rabbi Yoni's final session will be on August 2.
Sivan will hold her first session on the second Monday of September, September 13, due to the Labor Day holiday on September 6. Starting time will be the standard 12 pm and will be held in the Wiesman Family Reception Room.
Eye on Israel sessions are open to the public free of charge.
The zoom link obtained with your registration will be the only link required for any session.