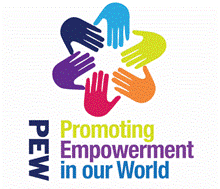 Students from different schools come together for an intensive one-day interactive training. The workshop is designed to empower students to take a stand against bias and bigotry by heightening their understanding of the manifestation of hate and enabling them to recognize and challenge bias in themselves and others. It is our hope that each student who participates in PEW will return to their schools as advocates for a world in which differences can be appreciated and respected.
The goals of this anti-bias workshop are to provide students with:
An understanding of bias and discrimination and the harm they inflict upon individuals and society.
The opportunity to explore biases and to take personal responsibility for combating bigotry and hate.
Tools to challenge the stereotypes and biases which can stop understanding.
Safe environment to build bridges of understanding and new friendships among students who represent the spectrum of diversity – i.e., culture, race, religion, sexual orientation, and ability.
To create a spark in student leaders to carry out social justice, anti-bias/anti-bullying activities at their school and in the community.
This event is by invitation only. For more information, please contact pmonsky@jewishomaha.org