Jewish Business Leaders Hall of Fame
October 13 @ 7:30 am - 9:00 am
Free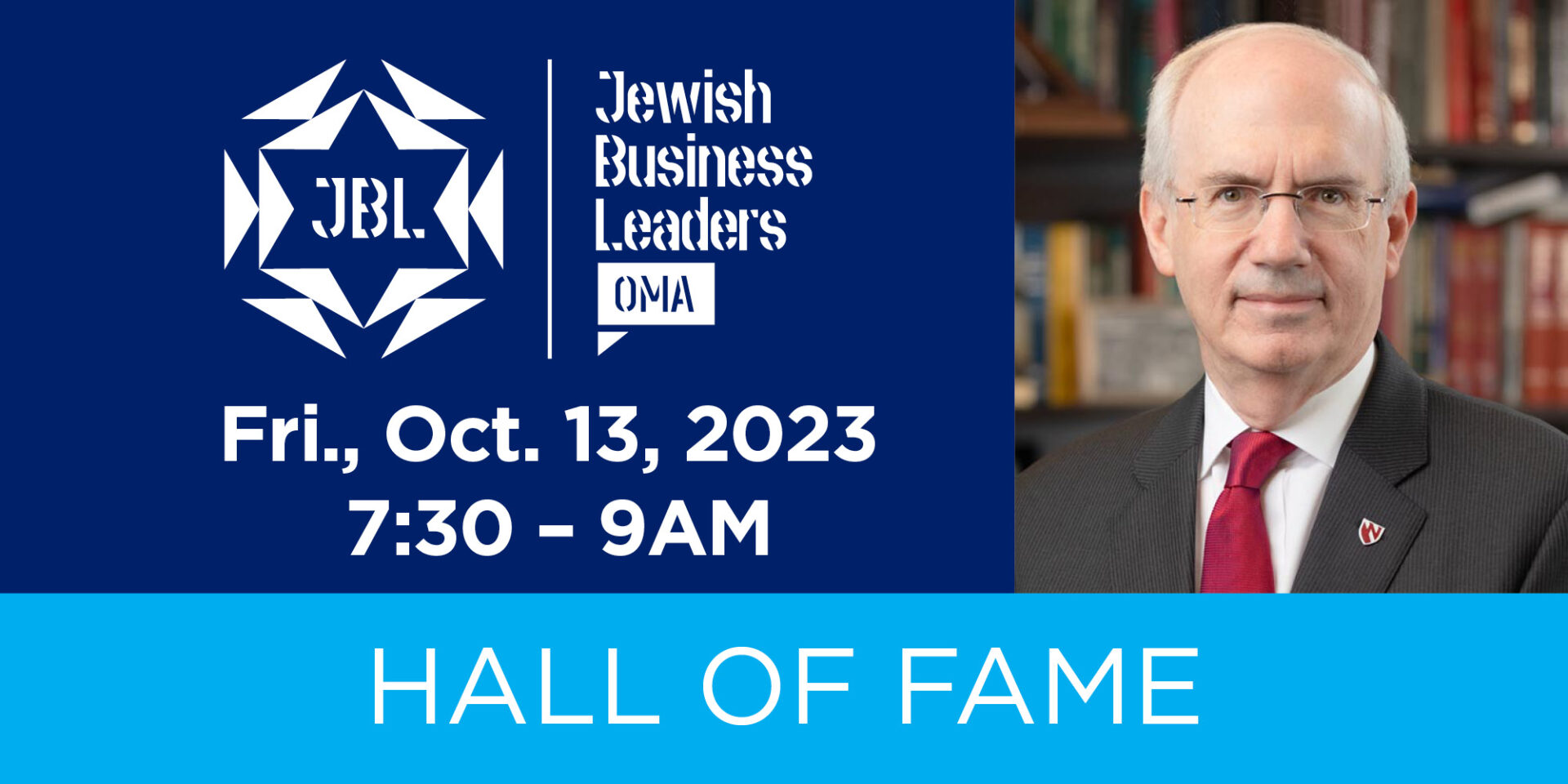 The Jewish Federation of Omaha invites the community to honor and celebrate the legacy of UNMC's Dr. Jeffrey P. Gold at this induction into the Jewish Business Leaders Hall of Fame.
Jeffrey P. Gold, MD, is a nationally recognized leader and tireless advocate for transforming higher education, academic medicine and health care delivery. He became the eighth chancellor of the University of Nebraska Medical Center, vice president of the University of Nebraska System and chair of the board of UNMC's principal clinical care academic health system partner, Nebraska Medicine, in early
2014. He has been repeatedly recognized as a Top 50 Health Care Executive and as a Top 100 Physician Executive, as well as many national awards for service leading numerous community volunteer programs, philanthropic campaigns and programs. He has been married for more than 45 years to a physician and has two adult children.
THIS EVENT IS OPEN TO THE PUBLIC
Cost: $30 – If you are not a JBL member