Program Overview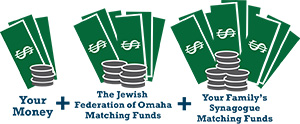 The Omaha Passport to Israel Program is a shining example of a partnership between families, the Jewish Federation of Omaha and you synagogue to provide the resources which will enable students enrolled in participating Jewish schools and Jewish study programs to take part in an Israel peer experience as a meaningful part of their Jewish education.
The program exists for those families in the Omaha/Council Bluffs metropolitan area who are in good standing with one of the area synagogues. To qualify, students must be in kindergarten through the 8th grade.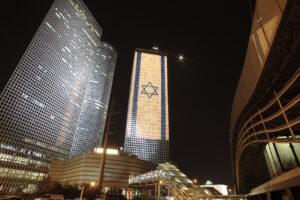 Families are required to make annual contributions to a dedicated account into which the Jewish Federation of Omaha and the affiliated synagogue provide matching funds according to specific guidelines. A family may at any time withdraw funds they have made to the account. Withdrawals other than for an approved Israel program will make those funds ineligible for matching contributions.  The Passport to Israel Program has specific guidelines for approval of Israel programs.
Program Description
Includes the specific rules governing all aspects of the program.
Description
Enrollment
PLEASE NOTE: In order for these forms to function properly, please download them before completing them. You may then save them with a different name – preferably by incorporating the name of the participant, e.g. Lname-X_PrgrmAgree.
To participate in the program, first complete the following two forms:
(1) Program Participation Agreement
Prepare a check between $150-$250, completed as described in the program description document and mail with Program Participation Agreement and Bank Account Application to:
Jewish Community Center
Passport to Israel Program
333 S 132nd Street
Omaha, NE 68154
Direct questions to Mark Kirchhoff or phone (402) 334-6463