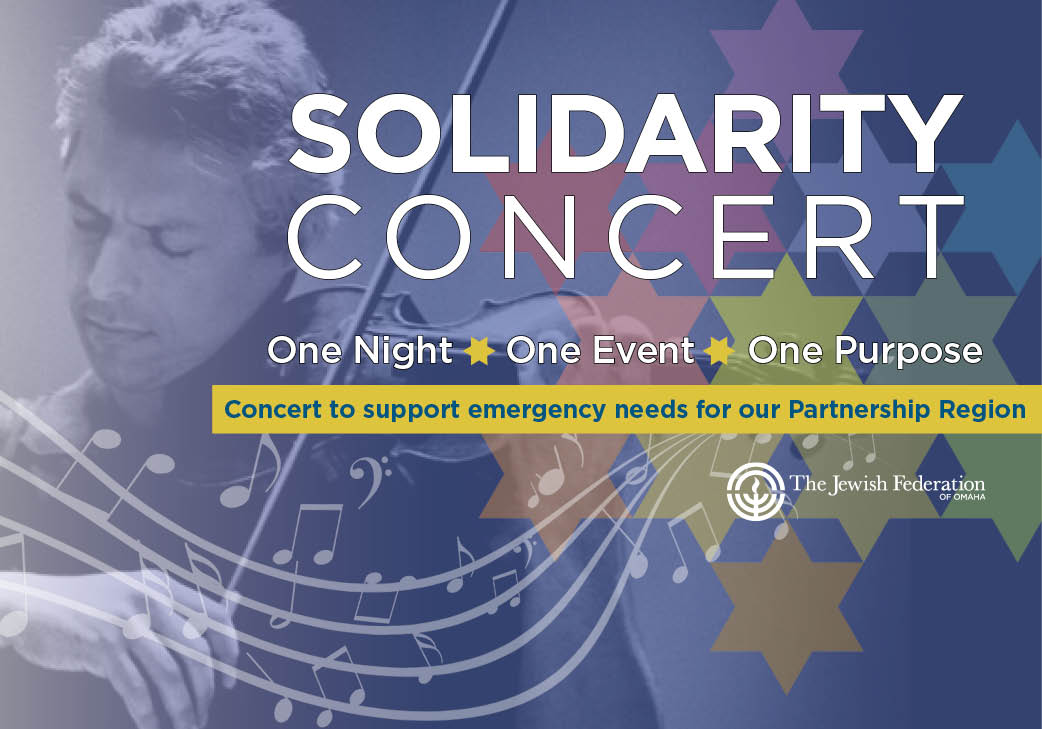 ONE NIGHT FOR THE WESTERN GALILEE
Concert to support emergency, and wartime needs for our Partnership Region.
Join us for a FREE concert to raise our spirits and raise funds for our Partnership region the Western Galilee, Israel.
Featuring Violinist Gary Levinson with Yulia Kalashnikova, collaborative pianist – Plus student musicians from the Omaha area
Special remarks from:
Ruth Meints, Artistic Director of the Omaha Conservatory & Partnership2Gether Volunteer
Aviva Segall, Music Director and Principal Conductor, Omaha Area Youth Orchestra
Idan Zaccai, Israeli resident from the Western Galilee & Partnership2Gether Volunteer
Mika Mizrahi, Omaha Community Shalicha (Israel Emissary)
A dessert reception will follow the event.
Free to attend. Donations Accepted
Donations will support emergency, wartime needs for our P2G Region.